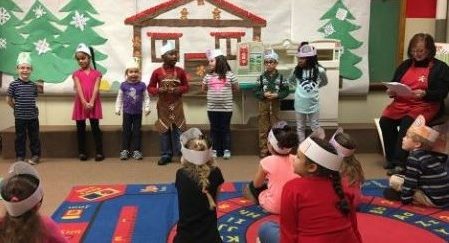 We are committed to making our preschool affordable for all. We offer two types of financial assistance for families interest in our preschool
Preschool For All (PFA)
Child Care Assistance program (CCAP)
What is "Preschool For All?"
With our Preschool For All program, your child may qualify for 2.5 hours of FREE preschool every day! The preschool program takes place Monday through Friday, 8:00 a.m.-3:00 p.m. The Preschool for All portion of the program is 8:00 am – 10:30 am each day at no cost to you!.
How can I apply for Preschool for All?
To qualify, you and your child participate in a screening process that takes approximate 60 minutes to complete. Screening dates are held between May 15 and June 15, 2020. Please contact the our office at 708-385-8776 for an appointment.
Where can I get more information about Preschool for All?
Please see our Preschool For All flyer for additional information and details.
What is the Child Care Assistance Program (CCAP)?
If you are a low income family and need to work or attend school during the day, you may be eligible for preschool tuition assistance via the State of Illinois Child Care Assistance (CCAP) program. You can use the following calculator to help you determine if you are eligible. Eligibility Calculator
How can I apply?
To apply, you need to complete the CCAP application. We have copies available in our school office and we invite to you stop by and pick up a copy. Open registration for our preschool is ongoing, and you can apply for CCAP financial aid at any time.
If you would like assistance completing the form, please contact us at 708-385-8776 or info@stchrisschool.org and we will be happy to help you. Once the form is complete, you will need to drop it off at an Illinois Action for Children location.
What documents do I need to apply for CCAP?
To complete the application, you will need the following documentation:
If you are working, you will need copies of your last two pay stubs.
If you are in school or training, you will need a copy of your school course schedule.
Further details can be found on the
Application Checklist for Parents
I am interested! How can I get more information about Preschool For All or CCAP?
Please contact our school office at 708-385-8776 or info@stchrisschool.org for more information.
Additional CCAP is also available at: