5th grade class home page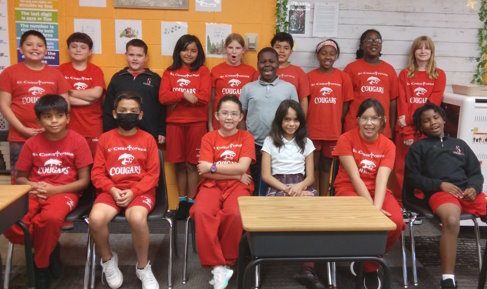 Welcome to Mrs. Donohue's Class!
Meet the Teacher
Hello and welcome to fifth grade! I am very excited to meet all of the 5th-grade students and their parents, and to begin teaching at Saint Christopher School.
February Update
Please remember to check your child's progress regularly through Power School.
All supplies should be brought to school every day to help ensure your child's success. School supplies may occasionally need to be replenished.
Here are some important dates to mark on the calendar for February:
Feb 14th: Valentine Day Parties for PreK to 5th Grade
Feb 17th: NO SCHOOL - Staff Development Day
Feb 20th: NO SCHOOL
Feb 21st: Mardi Gras for 6th-8th Grade
Feb 22nd: Ash Wednesday Mass, 8:30 am
Feb 24th: Pizza Day - No FSP Lunches
Mar 7th: 2nd Trimester Report Cards

Academic Updates TBA
Math
Reading
English
Religion
Spelling
Additional Reminders
In order to make the most of your child's time at St. Christopher School, please ensure that all homework/studying is done in a timely manner.
Specials Schedule
Wednesday: Mass Day-no jeans day passes to be used.
Classroom Rules and Expectations

Be respectful of others.
Be kind to everyone.
Be a good sport.
Treat others the way you want to be treated
Come prepared for all of your classes.
Remember that every job worth doing is worth doing well.
Helpful Links
Class Documents
No class documents uploaded.
Last modified: 02-03-2023